Hosted VoIP Phone Systems
What is a Hosted PBX?
A hosted PBX or as they are also known as a 'Virtual PBX' or 'Cloud PBX' and are delivered as a hosted service. The system makes both internal and external telephone functions available. PBX is short for "Private Branch Exchange. A PBX is a private telephone network that is used by either a business/organization to handle all virtual communications. When you pick up your desk phone and press a button or type in an extension to speak to someone elsewhere in the same building, likely you're using a PBX phone system. Hosted PBX, which can also be described as either cloud PBX or virtual PBX, is a common up-to-date version of the system.
Hosted PBX is a scalable cloud-based solution that moves the functions of onsite PBX equipment to our secured data centre. This lets you dial out and receive inbound calls via VoIP service—or simply keep your existing landline number when you move to the cloud. You get all the features of an on-premise PBX—and more—delivered seamlessly to desk phones, computers, mobile devices, and more.
Why Choose a Hosted PBX?
There are several advantages that you will experience. Including the elimination of installation, operation and maintenance costs of a regular PBX as we host your PBX for you.
With the alphaTALK hosted PBX system, it is possible to have a single telephone number for the entire firm even if it has many branches spread over different geographical locations. On the other hand, even if you have no company premises for your small business, you can still receive the same features of a conglomerate phone system through a virtual IP phone system.
HOSTED PBX PACK BUNDLE
UNLIMITED OUTBOUND MINTUES: MOBILE
UNLIMITED OUTBOUND MINTUES: LANDLINE
FREE : CALL RECORDING
FREE : ONLINE PORTAL
FREE : ADVANCED FEATURE ( CLICK HERE )
Purchase
HOSTED PBX PACK NON BUNDLE
3P/MIN OUTBOUND MINTUES: MOBILE
1P/MIN OUTBOUND MINTUES: LANDLINE
FREE : CALL RECORDING
FREE : ONLINE PORTAL
FREE : ADVANCED FEATURE ( CLICK HERE )
Purchase
With a alphatalk Cloud PBX system, our customers employees and clients can be reached with a business phone number and identity, no matter where they are or what device they are using. Keep your workforce connected and productive with a high call quality. Without the need for an on-site business phone system.
Cloud PBX is an affordable, scalable and easy-to-manage telephone system that fits your business needs. Cloud PBX costs less than an onsite system and delivers the same quality and features so you can save money without sacrificing services. Cloud PBX is easily configured to meet the needs of your business, with broad calling capabilities, a mobile app and more.
Leveraging your existing data network, implementing hosted PBX will bring your organization the convenience, reliability and productivity benefits of a centralized business telephone system that is easy to manage with lower capital costs and ongoing expenses. Offering features that include voicemail, call routing, line monitoring, Automatic Call Distribution (ACD) and more, these business services can help improve productivity, reduce operating costs and increase revenue.
Our hosted PBX phone systems can enable the smooth operation of businesses by providing reliable communication services.
alphaTALK's hosted PBX
Not satisfied with the hosted PBX's of other companies we decided to create our own. Built by our highly trained software development team, we streamlined the product to deliver fast and efficient service for you. Quickly access all the features with a intuitive GUI. Managing your phone system has never been this simple.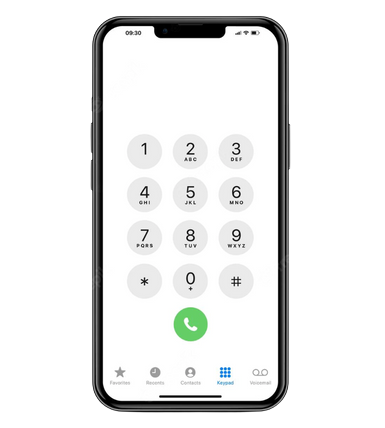 About alphaTALK
We've been in the telecoms business for over 20 years now. Starting out by distributing personal 07 numbers we quickly grew into much more. We now focus our efforts on phone solutions for businesses of any size. Are you a sole trader or do you have a hundred employees? We'll help you every step of the way to make sure you have the best phone system tailored to you. Want to know more about us.